How to Write your Course with Substance, Sizzle, and 'Sell' 15 clock hours
Organizing your presentation or course is challenging without a guide. Assure your great information is organized in an effective, creative way to have the greatest impact on your audience. This is the only course of its kind created expressly for real estate pros and affiliates.
95 page resource
15 clock hours in Washington state.
2 days.
Live, with Carla's coaching included during your 2 days.
How to create a clear focus for the course you want to create
A mind-map process to organize your course easily
Tips to include to build your course for best learning environment
How to build your course to appeal to various types of learners
A six-step method to create your course to cover all the bases
How to add polish to your course with visual aids
How to organize your course with sections and modules
2 'cheat sheets' to create each module professionally
How to create the right kind of outline for your course
How to integrate Washington Department of Licensing requirements into your course
All planning pages plus course evaluators to use forever!
Tips to market you and your course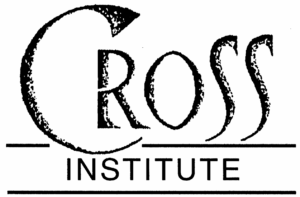 All clock-hour approved courses brought to you by Cross Institute, an approved real estate school in Washington State.
Carla Cross has written comprehensive training courses for Re/Max Israel, Re/Max Canada, Re/Max Europe, Better Homes and Gardens, Keller Williams Realty, GMAC, Royal LePage, and Institute for Real Estate Brokerage (CRB). She knows how to create courses and how to write facilitator guides so others can teach easily and clearly.
Added value: You'll use this information and the template guides for years while creating your courses.
Check back. This course will be scheduled this fall.
Resource with the Same Material (No Clock Hours)
Want the information now? Check out my online resource, How to Write a Course with Substance, Sizzle, and Sell. It has the same material to guide you through creating your course.

Your course is fantastic, and exactly what I needed and more, for setting up courses for the 4 subject areas we teach. In addition to teaching how to more effectively organize the course in a new and ingenious way, you show how to build on that organization by providing tools that have helped me structure our content toward what learners want and need. The results are course materials that communicate the elements of the course in a way that people can understand in terms of wants and needs.
Michael Lancey, MBA, CHAE, Tax Credit Advisor
McKenzie Chase Management, Inc.