Get new information. Get motivated. Get inspired.
Get entertained!
Check Carla's blogs frequently: Giveaways are added often.
Carla's blog for
leadership:
Get the latest management tips on handling tough agents, getting them to go to work, and time management strategies. Also: Trainers get plenty of tactics on presentation skills, handling audiences, and much more.
Bonus: Free handouts, processes, and checklists included frequently!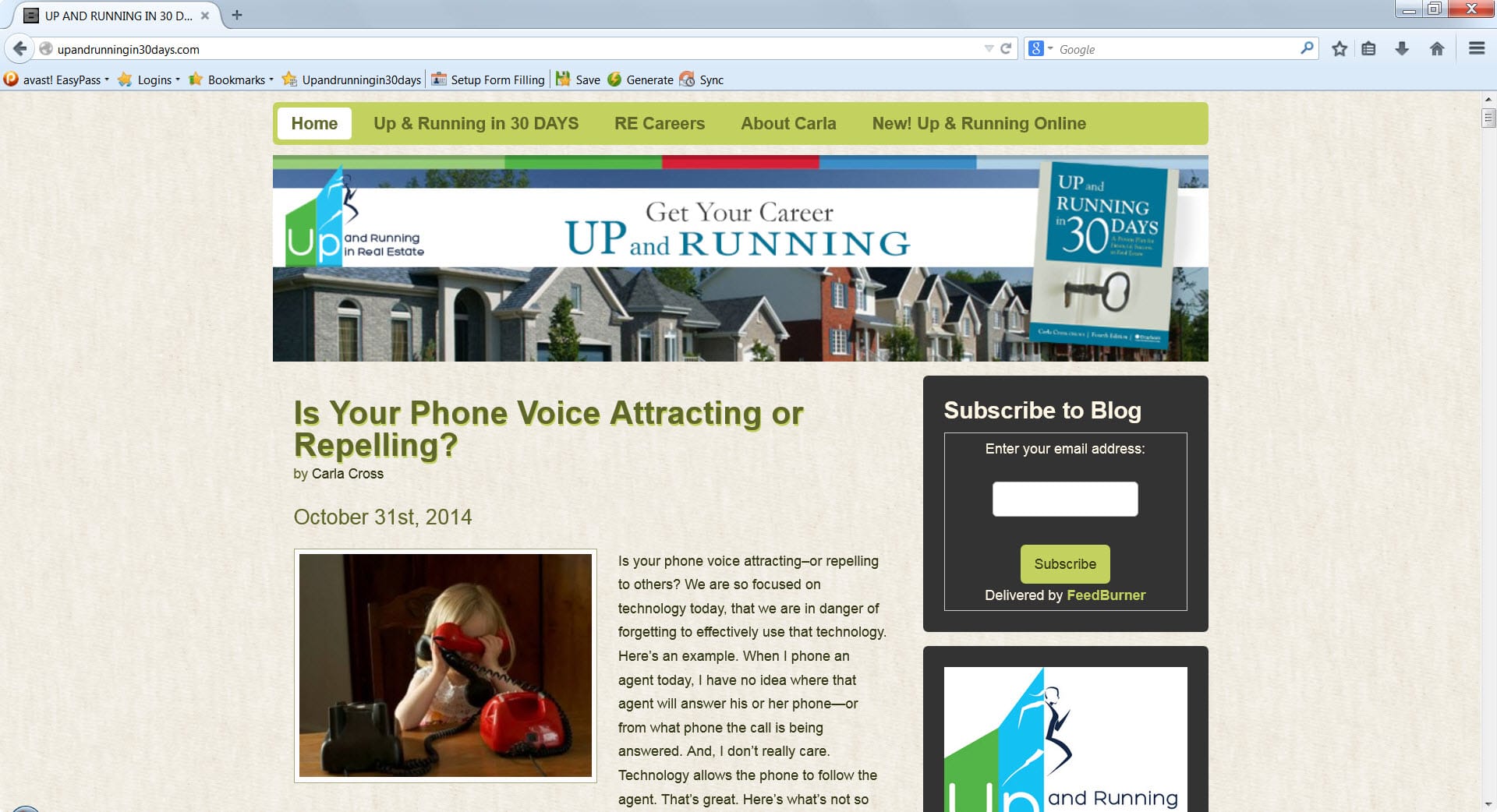 Not just for new agents, this blog provides dozens of tips for making more money, better time management, and presentation skills. Plus–lots of free docs and even free audio CDs.
Managers: Suggest your agents subscribe to this blog. Carla will give them great sales tips, keep them motivated, and even inspired.