It's difficult to pull together all of your systems for recruiting, interviewing, training, and coaching.
Often, companies cobble together their recruiting, selection, training, and coaching from various trainers and coaches. The result can be a hodge-podge of conflicting philosophies and advice. The agent is confused, and stays in indecision—frozen in his tracks, in indecision until he's out of the business.
Here's the complete program, from recruiting, interviewing, hiring, training and coaching to assure your agents embrace your culture and you retain winners. Integrate your systems for laser focus, productivity, and retention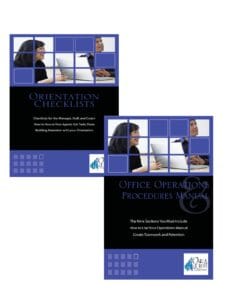 Free with NADS order.
In the New
Agent Development System
Carla Cross's Complete New Agent Development System is an integrated, coordinated system to provide the guidance, processes, and systems to recruit, interview, onboard, train, and coach to productivity. Working from the same concepts and practices saves time and gets more productivity and profits faster.
Save time; train your coaches and trainers with this system and create a stronger culture and retention.