Real estate is more challenging than it was!
Don't leave your success to chance. New or struggling – you need four things to succeed:
1. The real truth about real estate as a career – how to succeed today
2. A professional, proven business start-up plan (not just a mickey-mouse one-sheet!)
3. Sales skill to answer even the toughest objections so you don't lose a buyer
4. Motivation and inspiration: To the point guidance to make your sales career work for you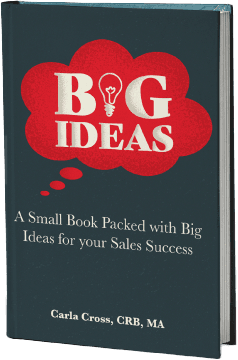 I want you to succeed right now, so I'm discounting the price of these invaluable resources from $110 to just $65 (plus shipping) for a short period of time.
Don't be one of the 50% of new agents that fail because you don't know how to create a successful career. It's right here. A small investment for a huge payoff.